The Red Circle Solar Hot Water System is a Vacuum Tube Solar Hot Water On Roof System.
Available in 24 Tube 200 Litre and 30 Tube 250 Litre Models
Capable of running at Mains Pressure OR Gravity Feed
Available with Pitched and Flat Roof Mounting Options
Optional Electric Heat Element – 2.4kW
All Stainless Steel Construction
Option to pipe Additional Heat into the Tank from other Devices e.g. woodstove, hydronic boiler.
The Heat Tank is Isolated from the Mains by a Copper Heat Exchanger Coil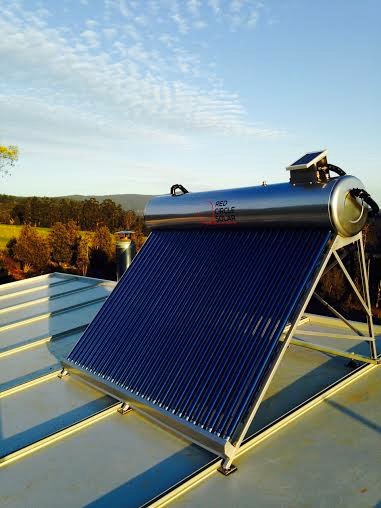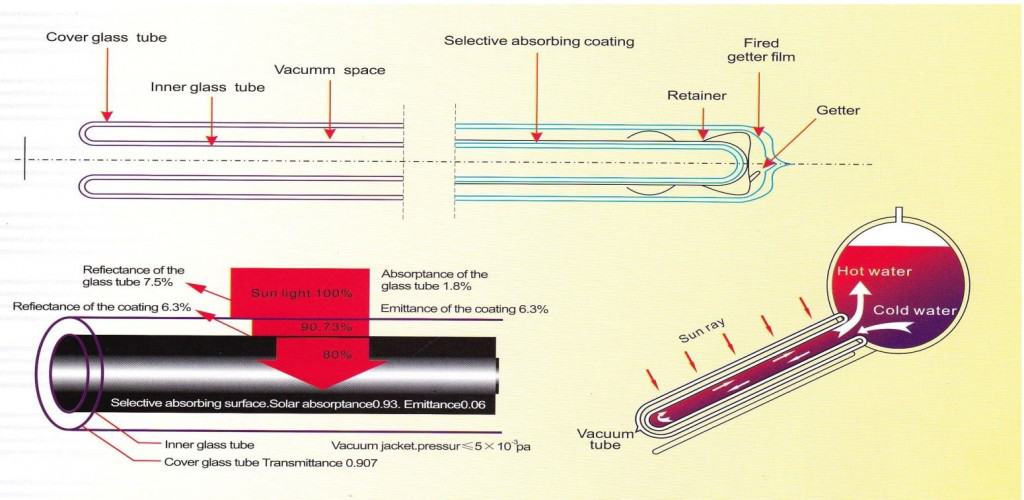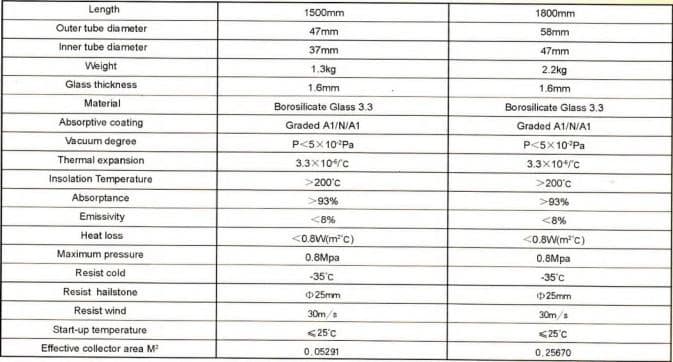 The tubes are filled with water and the heat uses a thermosiphon to transfer the heat into the storage tank.
This system can be directly connected to a wood boiler or wet back system as the tank is low pressure. No need for expensive heat exchangers.
The tank is a low pressure open vented storage tank with a high pressure heat exchanger coil to deliver pressurised hot water to the taps.
Easy installation.
Comes with either a 15 Degree frame for pitched roofs or a 45 deg frame for flat roofs.
2.4KW Electric element fitted as standard.
Can be used as a pre heat to either an existing tank or an instant gas booster.
30 evacuated tubes can produce 2.4KW of heat in direct sunlight.