If you replace an existing electric hot water heater with a solar or heat pump water heater, the following Government rebates are currently available:
Renewable Energy Credits from the Office of Renewable Energy Regulator (ORER)  STC (Conditions apply).
Australian Government Rebate for eligible households (Conditions apply).
South Australian Government Rebates   , call us and ask if you are eligible
For more information and guides on Hot Water system installations and available Federal and State Government rebates, please visit the web sites below.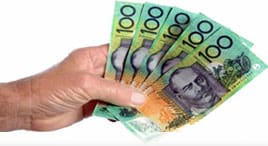 SA HOT WATERTM plumbing services can assist you in preparing necessary paper work and offer advice when applying for the available Government rebates.
*Note: REC's /STC prices may vary from time to time, confirmed at time of installation