Hot Water Surrey Downs, South Australia
As hot water experts, we understand the importance of having a reliable and efficient hot water system in your home, especially in Surrey Downs, Adelaide, where hot water usage can be high. If you're experiencing hot water issues or looking for a new hot water system, we're here to help.
One of the most common hot water issues in Surrey Downs is a lack of hot water. This can be caused by several factors such as an undersized hot water system, a broken heating element, or a malfunctioning thermostat. If you're facing this issue, we can help you diagnose the cause and provide a suitable solution.
At SA Hot Water, we offer a range of energy-efficient hot water systems that can help reduce your monthly energy bill and ensure a constant supply of hot water. One of the most efficient hot water systems we offer is a heat pump hot water system. These systems work by transferring heat from the air or ground into water, which is then stored in a tank for later use. This means that even during power outages, the system can still provide hot water, making it a reliable option. In addition, heat pump hot water systems are energy-efficient, using electricity to transfer heat instead of generating it, which can lead to significant savings on energy bills.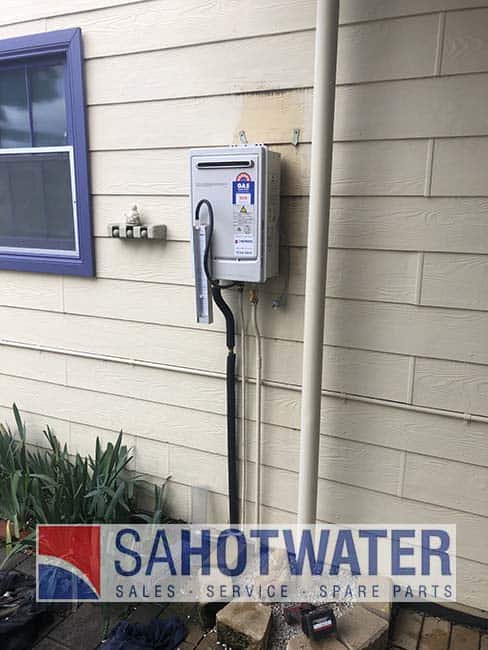 Heat pump hot water systems are also environmentally friendly and low maintenance, making them a popular choice among homeowners in Surrey Downs. However, it's important to keep in mind that heat pump hot water systems may not provide enough hot water for households with high hot water usage. Our team of experts can help you determine the best heat pump hot water system for your specific needs based on factors such as the size of your household, hot water usage, and cost.
Another option for residents in Surrey Downs is a solar hot water system, which uses solar panels to absorb energy from the sun and convert it into heat to heat water. Solar hot water systems can result in substantial savings on energy bills and are a great option for households with high hot water usage. We offer a range of solar hot water systems to suit different household sizes and hot water usage needs.
Gas hot water systems are also a reliable option for those who prefer a constant supply of hot water. These systems are powered by natural gas and provide hot water on demand.
Choosing the right hot water system can be overwhelming, but we're here to help. Our team of experts can guide you through the process and help you find the best hot water system for your specific needs and budget. Contact us today to schedule a consultation or visit https://sahotwater.com.au for more information. Let us help you solve your hot water issues and ensure a constant supply of hot water in your Surrey Downs home.
Surrey Downs' Premier Hot Water Specialists.
We provide solutions for:
Unpredictable water temperature fluctuations
Excessive gas or electricity bills
Correction of previous shoddy workmanship
Leaking pipes and connections
Lack of hot water
Cold water interruptions during showers
Warranty issues • Blocked pipes
Low pressure or leaking tanks
Installation of new systems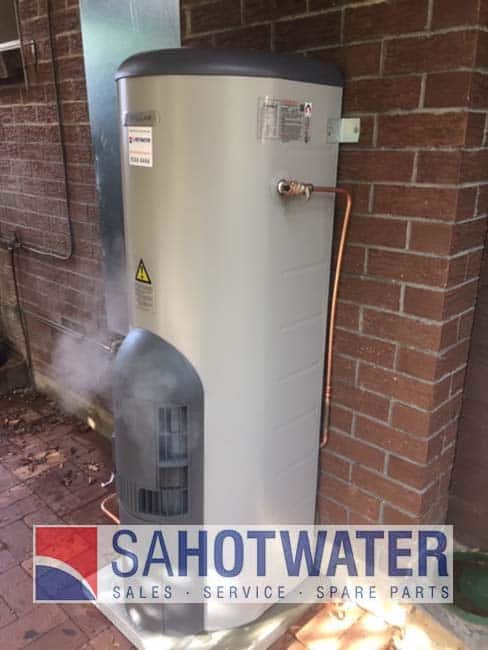 Lower your energy expenses with a new hot water system in Surrey Downs Today's hot water systems are much more energy efficient than those from just 5 years ago. If your current system is causing you monetary woes due to repairs or high energy bills, consider upgrading to a more cost-effective model. The initial investment will be outweighed by the long-term savings. We can offer advice on: • Bosch 6-star instant gas systems, providing hot water only when needed and reducing unnecessary energy waste. • Innovative heat pump technology, including Sanden heat pumps, known for their quiet and efficient performance in Surrey Downs.
For those interested in keeping electric systems, we can recommend off-peak electricity options for even more savings.
The maximum STC credits for hot water rebates, resulting in greater discounts on the purchase price. We'll handle the paperwork for you!
Unbeatable warranties on all our systems.
Split system solar or heat pump options for easy installation and near-silent operation.
Or consider a solar hot water system for free hot water from the sun.
Partner with SA Hot Water today
Call us at (08) 8444 7320
• Guaranteed fast response
• Experienced, clean and tidy tradespeople
• Same-day repairs
• Thousands saved on your new system
• Adelaide's best prices on new Bosch hot water systems
• Professional advice and quotations for new systems
• Fully equipped vans
• Quick hot water system replacements
• Friendly, family-owned business.