Hot Water Plympton, South Australia
As a hot water expert, we understand the importance of having a reliable and efficient hot water system in your home. If you're living in Plympton, Adelaide, and experiencing issues with your current hot water system, or if you're in the market for a new one, we're here to help.
One of the most common hot water issues in Plympton is a lack of hot water. This can be caused by several factors such as an undersized hot water system, a broken heating element, or a malfunctioning thermostat. If you're experiencing this issue, we can help determine the cause and provide you with an appropriate solution.
We also understand the cost of hot water and the impact it can have on your monthly budget. That's why we offer a range of energy-efficient hot water systems, including heat pump hot water systems. These systems work by transferring heat from the air or ground into water, which is then stored in a tank for later use. This means that even during power outages, the system can still provide hot water, making it a reliable option. Furthermore, heat pump hot water systems are energy-efficient, using electricity to transfer heat instead of generating it, which can lead to substantial savings on energy bills.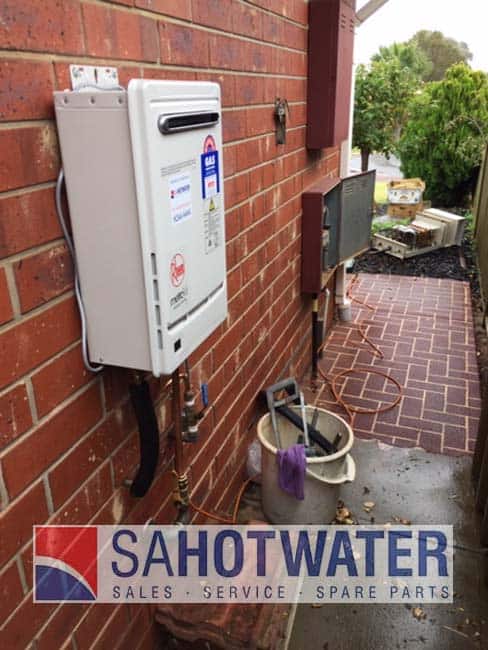 Heat pump hot water systems are also environmentally friendly and low maintenance, making them a popular choice among homeowners. However, it's important to keep in mind that heat pump hot water systems may not provide enough hot water for households with high hot water usage. Our team of experts can help you determine the best heat pump hot water system for your specific needs based on factors such as the size of your household, hot water usage, and cost.
Another option for residents in Plympton is solar hot water systems, which use solar panels to absorb energy from the sun and convert it into heat to heat water. Solar hot water systems can result in significant savings on energy bills and are a great option for households with high hot water usage. We offer a range of solar hot water systems to suit different household sizes and hot water usage needs.
Gas hot water systems are also a reliable option for those who prefer a constant supply of hot water. These systems are powered by natural gas and provide hot water on demand.
We understand that choosing the right hot water system can be overwhelming, but we're here to help. Our team of experts can guide you through the process and help you find the best hot water system for your specific needs and budget. Contact us today to schedule a consultation or visit https://sahotwater.com.au for more information.
Plympton's Top Choice for Hot Water Systems: SA Hot Water! Let us help you find the perfect hot water solution for your home or building. Contact us for a consultation today.
Local Hot Water Solutions for Plympton Residents: SA Hot Water is here to help with:
• Unusual temperature fluctuations
• Sky-high energy bills
• Fixing faulty workmanship
• Leaky pipes and joints
• No hot water supply
• Shower water turning cold
• Warranty concerns
• Blocked pipes
• Low pressure or leaking tank
• Installation of new systems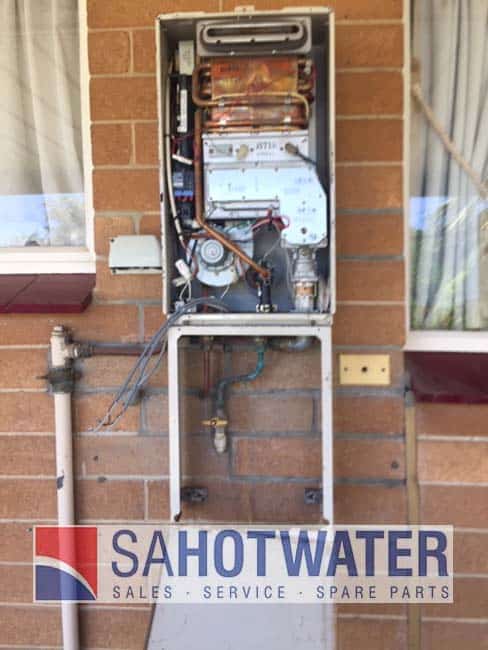 Reliable Hot Water Repairs in Plympton
Save on Energy Costs with a New Hot Water System from SA Hot Water in Plympton The latest hot water systems are more energy-efficient, so if you're facing high bills and frequent repairs, consider upgrading to a more cost-effective system. SA Hot Water can advise on:
Bosch six-star instant gas systems that only heat water as needed, reducing waste and saving you money.
Quiet and efficient Sanden heat pumps, utilizing cutting-edge heat pump technology.
Off-peak electricity options to further reduce your energy costs if you prefer an electric system.
Maximizing Small-scale Technology Certificate (STC) credits for a hot water rebate, getting you a better deal on your purchase. We'll handle the paperwork!
All our systems come with excellent warranties.
Easily installed split system solar or heat pump for near-silent operation.
Go green with a solar hot water system for free hot water from the sun! Let SA Hot Water in Plympton Help You Today: Call us at (08) 8444 7320 for:
Prompt service from local tradesmen.Clean and professional workmanship.Same-day repairs and solutions.
Savings on your new system.
Adelaide's best prices on Bosch hot water systems.
Expert advice and quotations on new systems.
Fully equipped vans.
Swift hot water system replacements.
A friendly, family-run business.
Ready to work with SA Hot Water?
Guaranteed prompt service. Tradies nearby!
Clean & tidy tradesmen
Same day repair and fix
We'll save you thousands on your new system
Best prices in Adelaide on new Bosch hot water systems
Professional advice and quotations on new systems
Highly equipped vans
Fast hot water system replacements.
Friendly family run business