Hot Water Gawler, South Australia
SA Hot Water are your #1 choice for install and repair of new hot water systems in Gawler.  We are a family business with over 25 years' experience in hot water systems and particularly recommend 6 star natural gas or solar hot water systems for the Gawler area due to the increased efficiency these systems provide.
Gawler and surrounding suburbs used to be semi-rural areas, but Gawler has been caught up in Adelaide's growth in recent years, and is now considered an outer northern suburb of Adelaide.
The town plan was devised by the colonial surveyor William Light, who also planned Adelaide. Gawler prospered early with the discovery of copper nearby at Kapunda and Burra, which resulted in Gawler becoming a resting stop to and from Adelaide. Later, it developed industries including flour milling, engineering works, mining and ore-processing.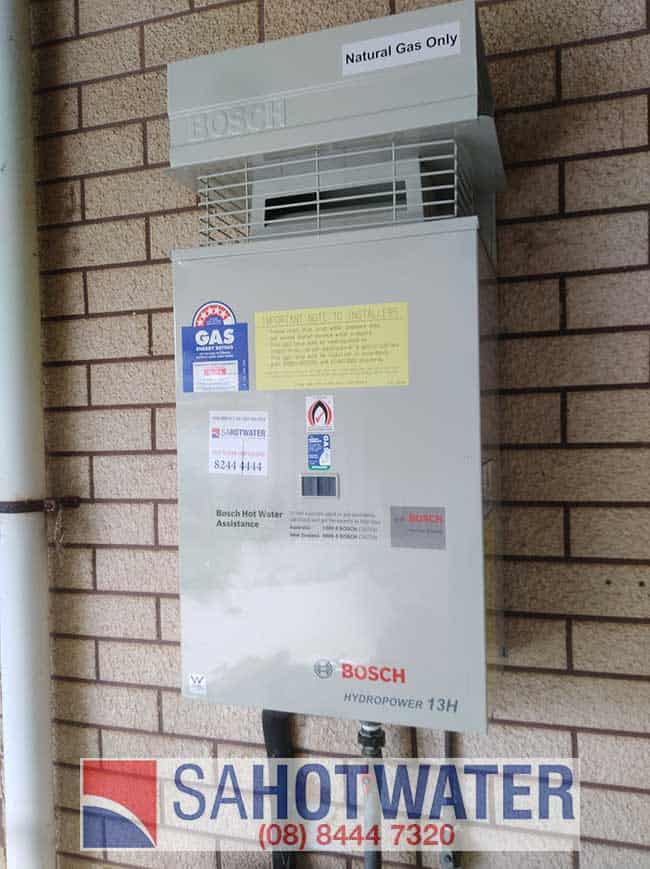 Gawler's suburbs are comprised of Bibaringa Evanston, Evanston Gardens, Evanston Park, Evanston South, Gawler East, Gawler South, Gawler West, Hillier, Kudla, Reid and Willaston, all of which are serviced by Adelaide's hot water specialists SA Hot Water.
Gawler  town plan was devised by the colonial surveyor William Light, and was the only town planned by him other than Adelaide
If you are having problems with your hot water system such as no hot water, hot water going cold, getting too hot, leaky tanks or any other issue give our friendly local team a call today on (08) 8444 7320 – We'd love to hear from you!  Your satisfaction is of the highest priority to us.
Many of the issues we have encountered in the Gawler area are due to corrosion due to leaves combined with the age of the unit. Gawler is an older part of South Australia and the hot water systems seem to reflect this! While these can often be repaired we are increasingly asked for a new energy efficient system due to the cost savings on the power bill this will provide.
We can advise on a range of systems to fit within your budget, either gas, heat pump or solar.
Gawler's local hot water experts.
We regularly assist with:
unusual temperature variations
Crazy high gas or electricity bills
Hot water repairs and maintenance
New pipework and systems
No hot water!
Hot water running out while you still need it
Rusty water from the main supply
Leaking tank and lack of pressure
Supply of new hot water heaters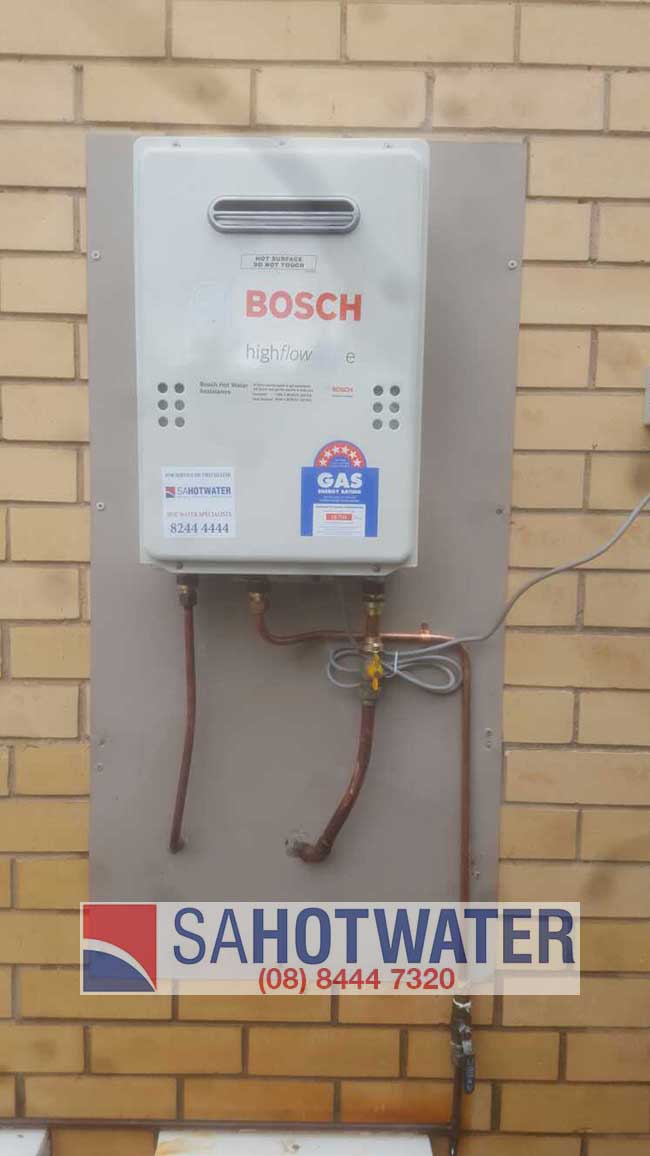 Save money with an energy efficient hot water system in Gawler
New hot water systems are far more efficient and economical to run than old ones. We can advise on a range of systems but particularly favour heat pumps or solar hot water for this area due to The cost savings they provide in the longer term. Despite the relatively high initial purchase and installation costs these systems save money (and the planet) in the long run by being cheaper to run. We regularly supply and install:
High efficiency heat pumps. We are proud suppliers of Gawler's's quietest and most affordable heat pumps.
We can advise on Off-Peak Electricity for even greater savings if you wish to keep your existing electric system.
The most STC credits for a hot water rebate, giving you a greater offset on the purchase price.
Excellent multi year warranties on all our systems. We don't use inferior brands that don't last the distance.
Split system solar or heat pump for ease of installation and near silent operation.
Or why not "go green" with a Rheem solar hot water system which provides free hot water from the sun?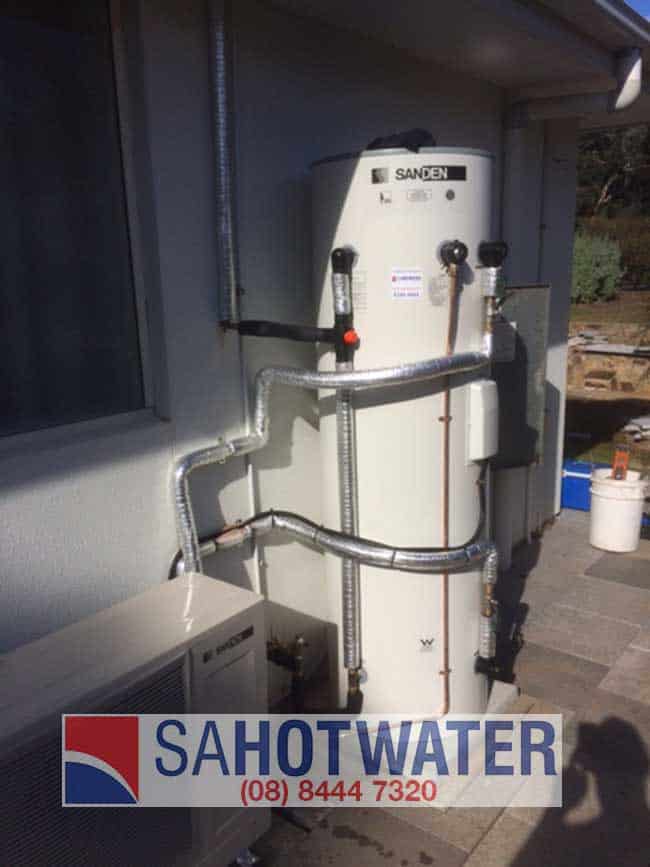 Ready to work with SA Hot Water?
Guaranteed fast service
Professional and insured tradesmen
Same day system repairs and maintenance
Cost effective new systems
Best prices in Adelaide on Sanden heat pumps
Professional friendly advice and quotations
Local tradies
New systems installed fast
Friendly family run business
500 Murray Road, Gawler SA 5118