Hot Water Edwardstown, South Australia
Looking for the best hot water systems in Edwardstown, Adelaide? Look no further! We are your local hot water experts, and we are here to help you find the perfect hot water system for your home or building.
With the changing weather conditions in Adelaide, it's essential to choose a hot water system that is both efficient and suitable for the area. We understand that each household has different needs when it comes to hot water usage, and that's why we offer a wide range of hot water systems to choose from.
At SA Hot Water, we are committed to providing our customers with the best possible service. Whether you're looking for an eco-friendly and cost-effective option, a reliable source of hot water, or a simple and easy-to-install system, we have got you covered.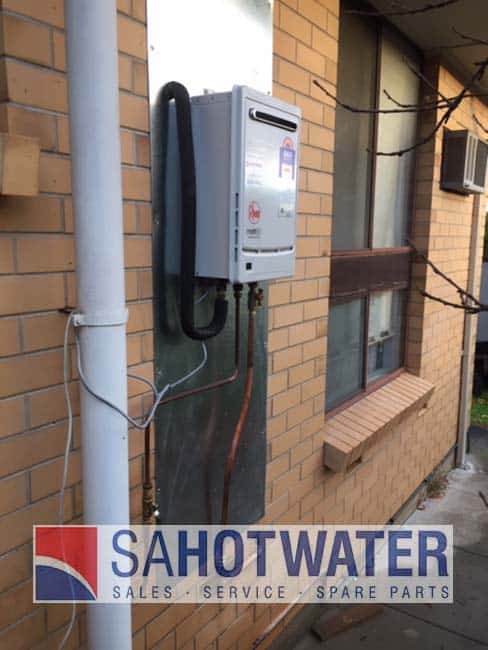 Here are some of the hot water systems we offer to residents of Edwardstown:
Choosing the right hot water system for your home or building is important, and that's why we are here to help. Our team of experts will guide you through the process, and help you find the perfect system for your needs. We are committed to providing you with the best possible service, and we won't rest until you are completely satisfied with your hot water system.
So, if you're looking for the best hot water systems in Edwardstown, Adelaide, look no further than SA Hot Water! Contact us today to schedule a consultation, and let us help you find the perfect hot water system for your home or building.
Edwardstown's Local Hot Water Experts We regularly assist with:
Unusual temperature swings
Very high gas or electricity bills
Repairing prior faulty workmanship
Leaking pipes and joints
No hot water!
Hot water running going cold in the shower
Warranty issues
Blocked pipes
Leaking tank, lack of pressure
Installation of new systems
Hot water repair in Edwardstown
Save Big on Energy Bills with a New Hot Water System in Edwardstown New hot water systems today are much more energy efficient than those from just five years ago. If you're spending money on repairs and high water heating bills, consider a more economical system. The initial cost will be offset by long-term savings. We Can Advise On:
Six-star instant gas systems from Bosch that only heat water as needed, saving you from paying to keep a large tank of hot water that's not being used.
Innovative heat pump technology, including the quiet and efficient Sanden heat pumps.
Off-peak electricity options to save you even more money if you prefer to keep your electric system.
Maximizing STC credits for a hot water rebate, giving you a larger discount on the purchase price. We'll handle the paperwork for you!
Excellent warranties on all our systems.
Split system solar or heat pump for easy installation and near-silent operation.
Consider a solar hot water system for free hot water from the sun.
Ready to Work with SA Hot Water in Edwardstown? Call us at (08) 8444 7320 for:
Guaranteed prompt service with tradesmen nearby.
Clean and tidy workmanship.
Same-day repairs and fixes.
Thousands saved on your new system.
Best prices in Adelaide on new Bosch hot water systems.
Professional advice and quotations on new systems.
Highly equipped vans.
Fast hot water system replacements.
Friendly, family-run business.