Hot Water Glenelg, South Australia
Choose SA Hot Water for all issues regarding hot water systems in Glenelg.  We are a family business with over 25 years' experience in hot water systems and particularly recommend solar or gas hot water systems for the Glenelg area due to the high efficiency  and cost savings these provide.
Glenelg is a coastal suburb of Adelaide in South Australia. Located on the shore of Holdfast Bay, it has become a tourist destination due to its beach and many attractions, home to several hotels and dozens of restaurants. Established in 1836, it is the oldest European settlement on mainland South Australia.
Glenelg haa a  population of around 3500, but this is usually enlarged by high numbers of visitors.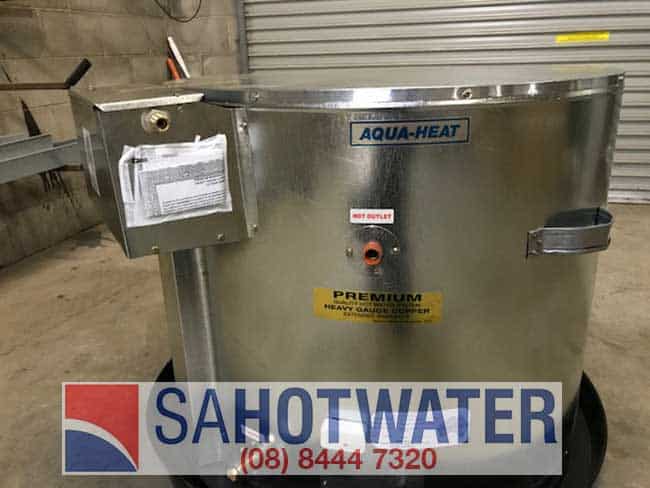 Glenelg is so easily accessible from Adelaide City using the Glenelg Tram and has much to offer when you arrive. There is plenty to keep the whole family amused such as; fishing charters, sailing, beach volleyball and activities, walking trails, bike hire, the famous Dolphin swim or watch or even a twilight cruise, reserves, play grounds, BBQ areas, lots of history and an amusement centre
If you are facing problems with your hot water system such as occasional hot water, hot water going cold, leaky tanks or any other issue give our friendly local team a call today on (08) 8444 7320 – We'd love to hear from you!  Your satisfaction is of the highest priority to us.
Many of the issues we have encountered in the Glenelg area are due to corrosion due to the age of the unit or natural wear and tear. Salty sea air has caused more than a few issues we have been called out to. While these can often be repaired we are increasingly asked for a new energy efficient system due to the cost savings on the power bill this will provide.
We can advise on a range of systems to fit within your budget, either gas (supply permitting), heat pump or solar.
Glenelg's local hot water experts.
We regularly assist with:
Very high gas or electricity bills
unusual temperature variations
Hot water repairs
Leaking pipes and tanks
No hot water!
Hot water running going cold
Excessive hot water bills
Dirty water from the main supply
Leaking tank, lack of pressure
Need a new hot water heater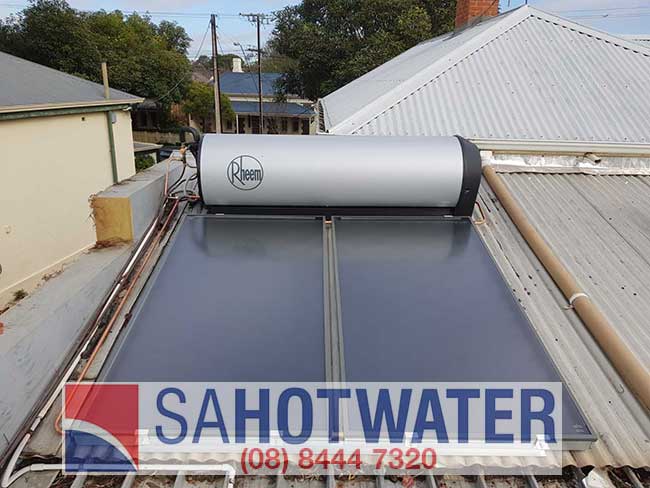 Save money with a new hot water system in Glenelg
New systems are far more energy efficient than in the past and provide substantial saving on the power bill. We can advise on a range of systems including energy efficient heat pumps or solar hot water. As Glenelg and surrounding areas have quite a low tree density solar is quite an attractive option. If a solar system is in a shaded position this may well affect the amount of power for heating water it is capable of producing. We regularly supply and install:
Innovative technology heat pumps. We are proud suppliers of Glenelg's's quietest and most affordable heat pumps.
If you wish to keep your electric system we can advise on Off-Peak Electricity for even greater savings.
Six star gas hot water systems
Excellent warranties on all our systems.
Split system solar or heat pump for ease of installation and near silent operation.
Or why not consider a Rheem solar hot water system which provides free hot water from the sun?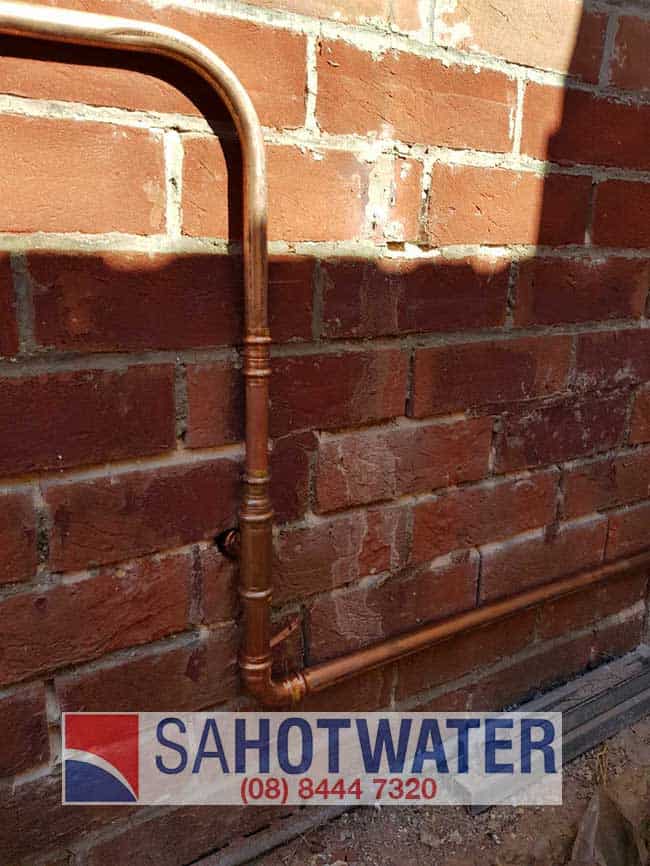 Ready to work with SA Hot Water?
Guaranteed fast service.
Cheerful & tidy tradesmen
Same day system repairs
Cost effective new systems
Best prices in Adelaide on new heat pumps
Professional advice and quotations
Local vans
Fast changeovers.
Friendly family run business
300 Jetty Rd Glenelg East SA 5045